Joseph Hadzima, Jr., Esq.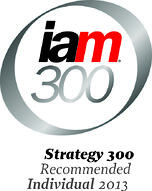 Joe is a recognized visionary in technology start ups, with a keen eye for commercializing the latest technology advancements. Joe received his S.B and S.M in Management from M.I.T and a juris doctore cum laude from Harvard Law School. He practiced law for 17 years, first at Ropes & Gray and then at Sullivan & Worcester as director of the High-tech/New Ventures Group.
As a founding judge for MIT's $100K Entrepreneurship Competition and a Senior Lecturer at Sloan School of Management at MIT, his passion for cutting edge technology continues to evolve in new directions.
Joe has been instrumental in creating more than 100 new business ventures in areas ranging from network management, speech recognition, computer video editing, web services, medical devices and nanotechnology. He continues to be actively involved in mentoring young entrepreneurs in the U.S. and around the world.
Mr. Hadzima is a co-founder of IPVision and currently manages strategic operations in Cambridge, MA. Since 2011 Joe has been recognized by Intellectual Asset Management (IAM) Magazine as one of the world's top 300 IP strategists.