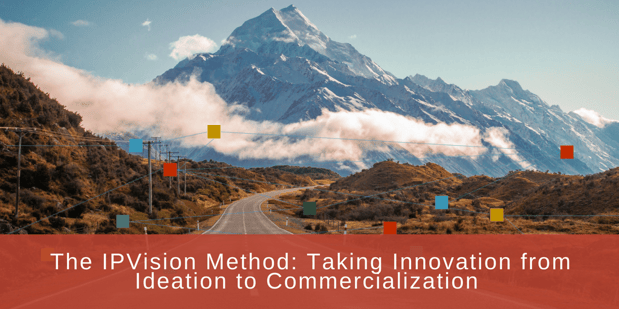 Wrapping IPVision's services and products into a neat little package is nearly impossible. Every company comes to us with a different need. The outcome, however, is the same for everyone: more revenue and greater market share.
If you wonder if IPVision is the right consulting firm for your needs, the answer to that is much easier. We are. To understand how we could possibly fulfill the needs of any client, you may first need to understand our method.
The Possible Scenarios
Let's consider some potential scenarios you may be facing with your company:
Your company disrupted the market with a truly innovative product, but now that the patent has expired, other companies have begun to produce similar products. You have nothing in the works to claw your way back to the top.
Your company's follow-up product has not been well received. For some reason, the product just doesn't resonate with buyers, and your market share is starting to slip.
Your company produces a product that was once the best on the market, but trendy brands with little more than a cool design are managing to take your customers one by one. You can't fight fire with fire, so you need something totally different to catch consumers' attention.
Your company is currently on top, but you've read the case studies about Netflix disrupting Blockbuster, Uber disrupting the taxi industry, and even Dollar Shave Club disrupting Gillette. You don't doubt for a minute that could happen to your company, but you're not sure how to avoid it. No one can predict the future, right?
If you're in any of these situations, or still others that we didn't mention, IPVision can help. It's all about the patent analysis. Let's examine the method.
Answering the Age-Old Question: Make or Buy?
When facing the need to innovate, the first instinct is to make something new—something no one's ever seen before. Something with the ability to disrupt the market all over again. That's a fantastic goal, but the problem is that you could run into some sticky IP infringement issues without even realizing it.
We once worked with a company that brought us in at the last minute, only to discover the product they'd been developing used technology that had already been patented. Always put the intellectual property first, before you begin to create.
To avoid sticky issues, we start by first determining your core competencies, current and past technology developments, and your interests. Why start off down the wrong path from the beginning?
Next, we turn immediately to the IP. We'll identify white space within your industry where innovation might be possible. We'll examine what other companies are doing within that same industry, and determine the latest technology development trends. You'll know immediately what other companies are doing and how that might impact the products you want to develop.
Next, when we have an idea of what innovations could be possible, we then determine what the customer wants. If we're helping you build a better vacuum cleaner, then you'll need to know if customers are looking for something quieter or something that runs by itself—as an example, of course.
With that input from buyers, we go right back to the intellectual property to see if there is white space within the technology landscape for that type of product. Then, we help you determine if you should make it or buy it.
When to Buy
There is always the chance that someone already holds the IP you need to create the product your customers want. That doesn't mean it's the end of the road. Instead of spending months and money on creating something, only to later discover that you're using someone else's technology, you could work to license that technology from the beginning.
Or, if the timing is right and the portfolio is valuable enough, you might simply acquire the company or portfolio with that specific technology. You'll not only be free and clear to continue working on the product you've developed, but you'll also have the potential to monetize the other patents in the acquired portfolio.
When to Make
If there's white space for development, then you're ready to determine a product development strategy. We'll help you develop a proof of concept, test it with your target consumer, and then speed it through to manufacturing.
Throughout the make or buy decision process, we'll continue to keep an eye toward the intellectual property involved. Surprises are only fun when there's a party or jewelry involved, right?
Putting IPVision to Work for You
As you can see, our method works for any of the scenarios you may face, and then some. What sets us apart from other IP or innovation consulting firms is our strict attention to the intellectual property involved. We let the IP drive the innovation, so you always have a clear idea of what customers want and where your competition is headed.
If that sounds like something you need for your innovation efforts, give us a call. We want to give you an unfair, sustained advantage over your competition.