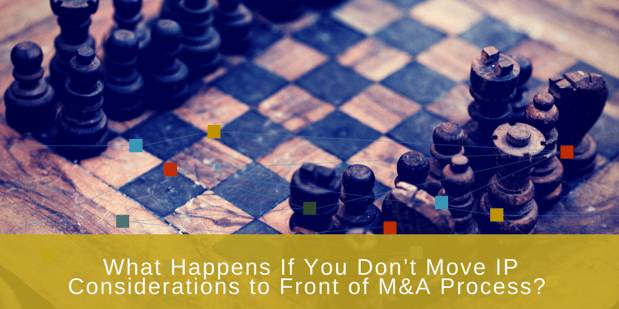 When your corporate strategy doesn't involve moving your IP considerations to the front of the M&A process, you will, at some point, face particular consequences.

These consequences may include patent litigation, loss of market share, missed acquisition opportunities, and full disruption by a competitor's innovation. The unfortunate reality is that too many companies are unaware of the patents they currently hold and how that IP might be used to protect current strategies and shape the corporation's future
In one such case, a public company that reached out to IPVision for advice was surprised by what tey learned. Their original inquiry about their ability to support their activities in mergers and acquisitions led IPVision to uncover so much more.
Background
The company in question was a brick-and-mortar business that bought in plenty of revenue. With steady and reliable growth, the physical business continued to expand. However, senior management realized that many of the activities of the business were moving online.
Only then did the company begin to consider their strategy for using its historic business franchise strength to position itself in this emerging growth market.
The following factors were favorable for the company:
Sufficient cash on hand and debt capacity to make all-cash acquisitions
Stock price well positioned for stock-based acquisitions
Venture-backed companies developing product and technology in the target space
Customer base was already looking for electronic space solutions due to industry and legal trends.
Prior acquisition had proved to be very successful from a product, profitability, and growth potential prospective.
Sufficient resources were committed to develop and implement this new strategy. Three experienced consultants from big-name consulting firms were hired, as well as a mergers and acquisitions attorney from a major law firm. The goal was to identify a sector of the "electronic space" to explore. A list of ten target companies for acquisition was assembled, ranging from a company with $200M+ in revenue to a startup with no revenue but interesting technology.
After the traditional first pass, M&A analysis identified the $200M revenue company (known going forward as Big Target) as the best strategic target for the following reasons:
$200M in trailing 12-month revenue would move the needle as a short-run increment to the company's $2B revenue.
Revenue had increased at a 35% compound rate over the past 3 years and was projected to accelerate.
Overlap with the company's existing customer base and significant new customer opportunities.
Management team had worked together effectively for over 5 years and could be incented to continue on.
The projected EPS of the combined entity was immediately accretive.
How IPVision Helped
Only after the M&A group had completed the first round of due diligence did they decide to investigate the intellectual property. One of the newly hired consultants knew IPVision's ability to provide rapid analyses of multiple target opportunities. We were unaware of the results of their due diligence, as well as their interest in the Big Target, a company with $200M+ in revenue.
We recommended from an IP viewpoint that they acquire a different one of the ten targets, a $20m revenue company (referred to going forward as Smaller Target), as identified in patent position assessment screens. The Smaller Target held key patents in this emerging space and had built a strategic patent portfolio. We were also able to determine that their pending patent filings held significant existing and potential innovation.
"What about Big Target? There are all of these great financial and synergy aspects we identified."
IPVision said, "That may be, but if you acquire Big Target now you are setting yourself up for a high risk of patent litigation that will be disruptive and in which you may not prevail at all or at an acceptable price. Consider acquiring Smaller Target first to lock up the IP rights in this space, and then use that as a consideration in pricing the acquisition of Big Target."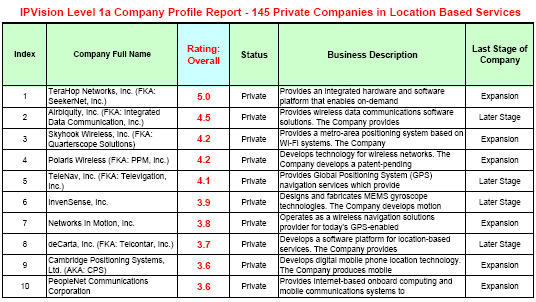 Moral of Story
Fortunately, the company had not yet made an offer to acquire Big Target before checking on the IP. However, many companies will move forward with M&A plans without once considering the impact of intellectual property. Patent analytic tools have evolved in such a way that more extensive, time-sensitive, and cost-effective reviews should be moved to the front end of the mergers and acquisition process.
With IP intelligence, you can enjoy a consistent, repeatable review of alternatives. Just as you would never think about an acquisition before considering EBITDA and accretion impact, you shouldn't attempt an acquisition without applying appropriate metrics to IP to identify opportunities and avoid problems.