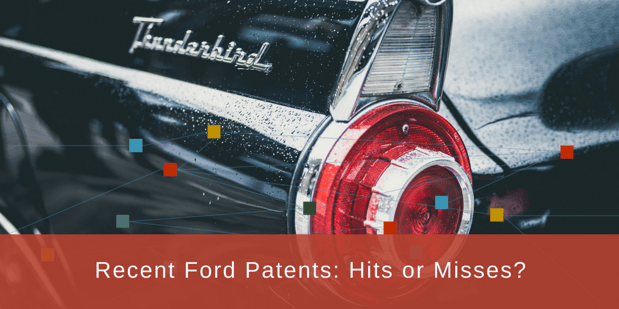 Ford is obviously on an innovation kick, as their record number of patents in 2016 will show. In fact, their total of 1,442 puts them well ahead of any other automaker filing for US patents in 2016. The 25% increase in patent filings over 2015 give a clear indication that the car company is trying to move forward, but are all the patents they've filed for or received really helpful?
Design Patent on Windshield
In a move the Electronic Frontier Foundation has deemed "Stupid Patent of the Month," Ford has elected to apply for a design patent for their windshield. Rather than the utility patents that cover their innovative actions, the design patent does nothing more than protect the shape of the windshield.
Basically, no one can make a windshield in the same size and shape as the patented design. And that means anyone who breaks a windshield that has the patented design must rely on Ford to provide the replacement part. No third party will be able to legally create a cheaper version.
A patent that simply controls the repair market might bring them a few extra dollars here and there, but in the grand scheme of things, it may do nothing more than irritate Ford owners who need more affordable windshield replacement options.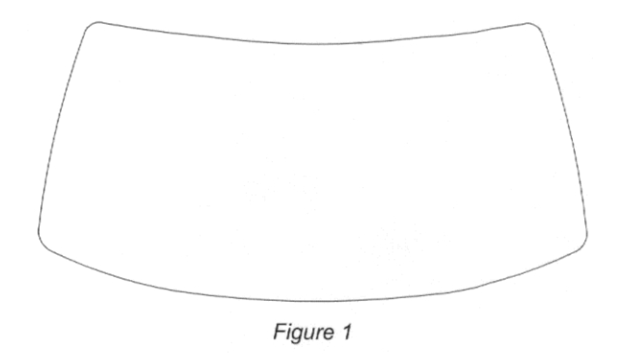 A Car Seat with Legs
This particular car blogger seems to think a car seat with moveable legs might appear as something out of a horror film. We've had a look at the images from the patent, and we're inclined to agree.
However, we can't fault Ford for their reasoning. This robotic car seat with the ability to literally step in and out of the vehicle was conceived as a potential solution for disabled drivers. Rather than struggling from wheelchair to car, drivers could instead transfer from wheelchair to car seat, and then let the seat do the rest of the work.
As you can also see from the patent drawings, the legs of the seat would fold away so that the seat could be secured to the vehicle during operation. It's a very inventive solution to the problems drivers with disabilities face.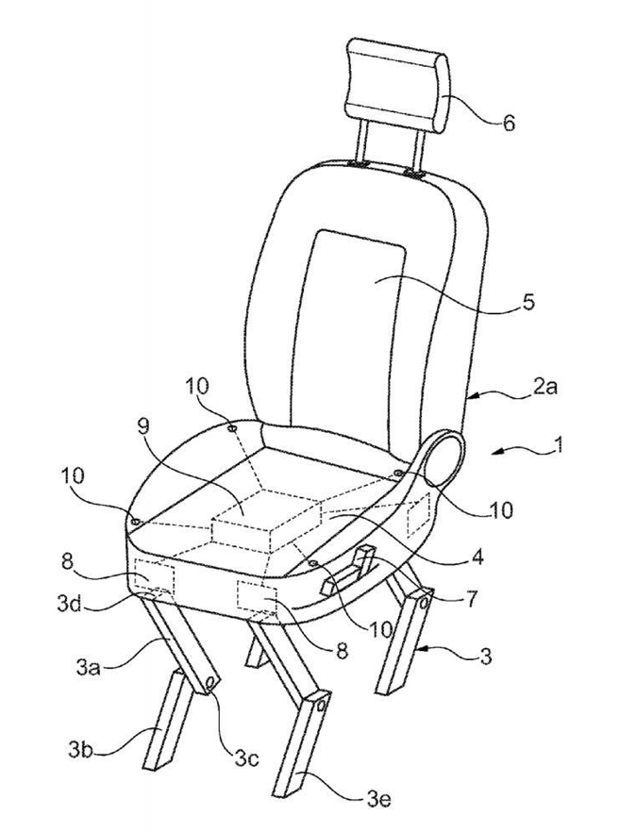 Stowable Neck Pillow
Anyone who's taken one road trip will find this particular patent of interest. For some reason, the usual travel pillow just doesn't always cut it. Maybe it's not firm enough, or it slips during a long nap. Whatever the reason, a pain in the neck is often the result.
That's why Ford decided that a neck pillow that stows away in the headrest of the seat is the perfect innovation. They even took their plans a step further, with a pillow for the driver's seat—you know, because cars will drive themselves someday.
Aside from the self-driving car plans associated with the pillow, one has to wonder why this particular innovation is just now seeing the light.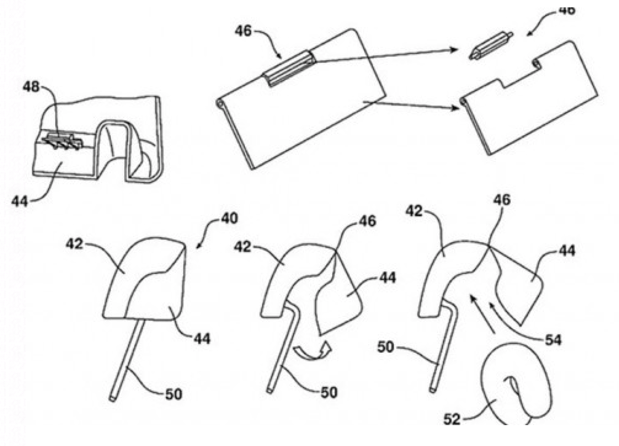 In-Car Movie Projector
Ford really is looking to the future with this next patent. We all know that self-driving cars are somewhere on the horizon, sure to eventually become a part of our daily lives. When that time arrives, we'll be able to enjoy movies and TV shows on a large screen, courtesy of Ford's patented projector.
Never mind that we've come so far with mobile devices and can already watch whatever we want, whenever we want to. With this innovation, the driver can enjoy the fun, too. Truly, we've been presented with an invention straight out of The Jetsons.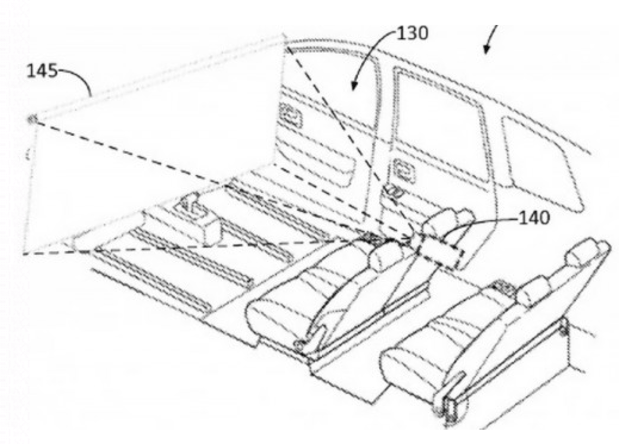 What are your thoughts on these two recent patents from Ford? Has the car giant gone too far with patent applications, or do you understand their reasoning? We'd love to know your thoughts.