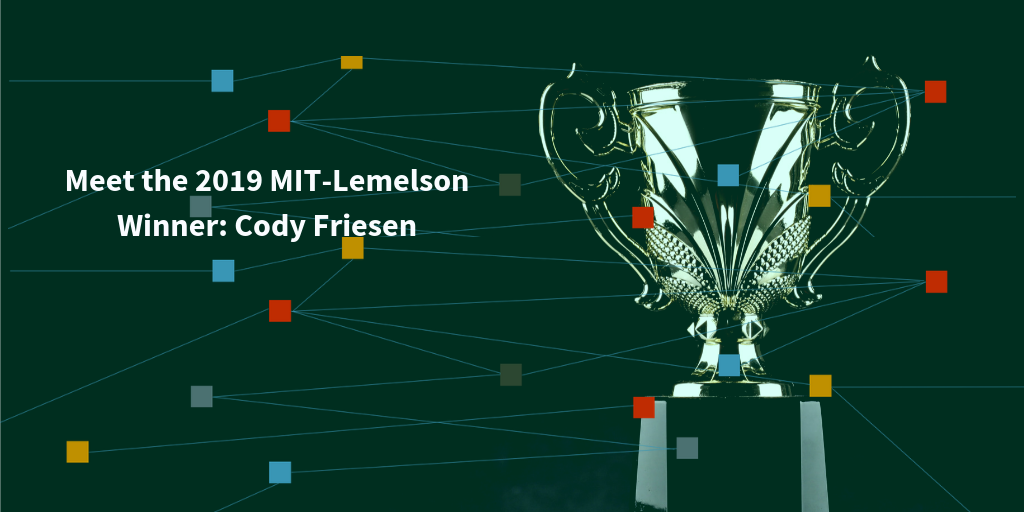 The 2019 Lemelson-MIT prize—sometimes referred to as the "Oscar for Innovation"—has been awarded to Cody Friesen. Friesen current serves as Fulton Engineering Professor of Innovation and Associate Professor of Materials Science and Engineering, School for Engineering of Matter, Transport and Energy, Ira A. Fulton Schools of Engineering at Arizona State University. He also serves as a Senior Sustainability Scientist at the Julie Ann Wrigley Global Institute of Sustainability.
Dr. Friesen founded Fluidic Energy, a start-up that focuses on manufacturing rechargeable metal-air batteries, which can withstand many thousands of discharges. The technology has provided backup power during approximately 1 million long-duration outages, while simultaneously offsetting thousands of tons of carbon dioxide emissions. The batteries are currently being used as a secondary energy source on four continents at thousands of critical load sites and in dozens of microgrids. Several million people have benefited from access to reliable energy as a result of the technology.
Dr. Friesen is also the founder and CEO of Zero Mass Water, which deploys unique solar panels that make drinking water from sunlight and air alone. These panels don't require electricity or piped water, fully democratizing drinking water. The technology has been deployed across three continents, enabling every person to own the production and supply of their drinking water.
The Lemelson-MIT Prize asked IPVision to prepare a report on Friesen's patent portfolio, which contains 51 issued US patents and a further 26 pending US patent applications. You can download a copy of the report and see these patents on IPVision's proprietary patent landscape map through See the Forest below.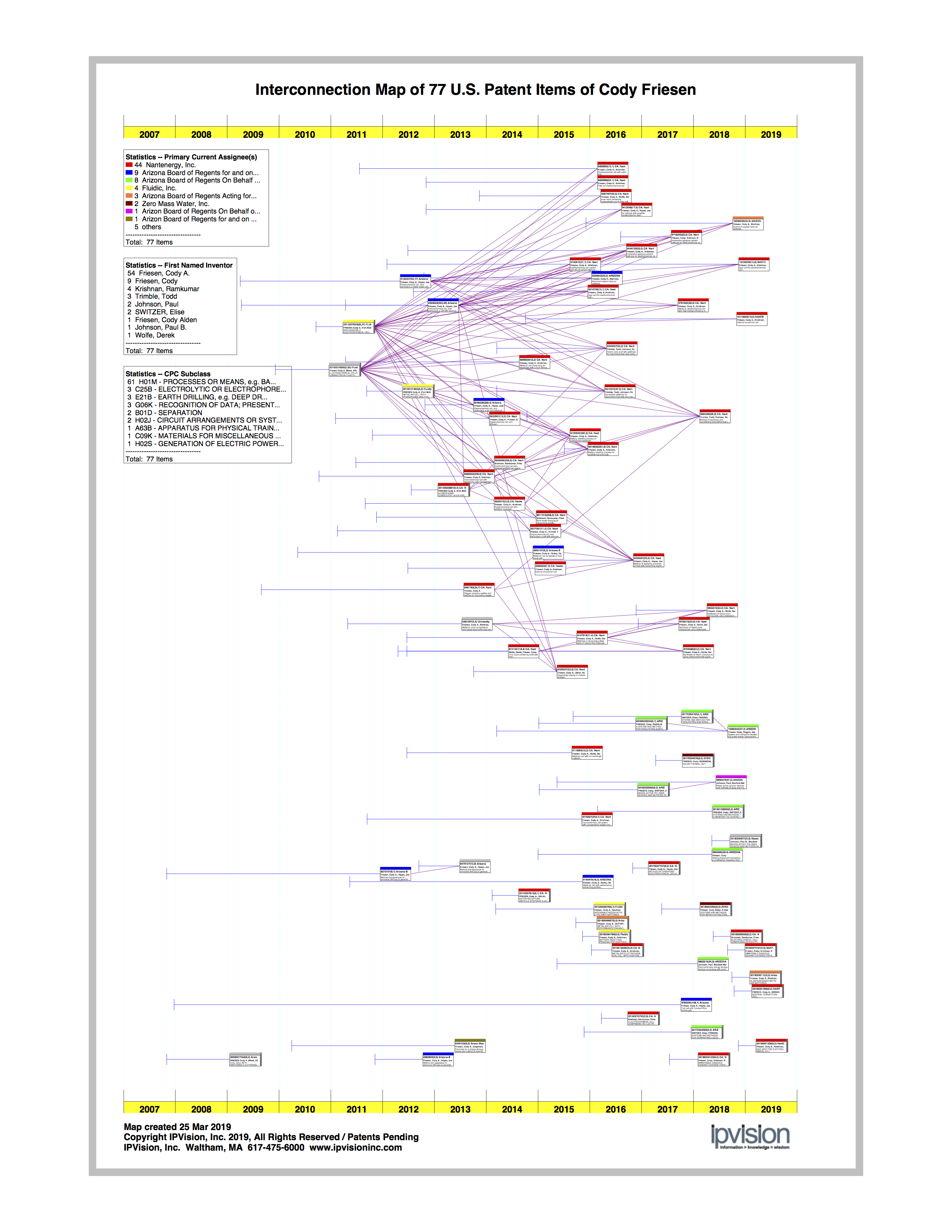 About the Lemelson-MIT Program
Known in certain circles as the "Oscar for Inventors," the Lemelson-MIT program was developed to identify and recognize innovators who translate their ideas into inventions that improve the world. The Lemelson-MIT prize of $500,000 is awarded each year to mid-career inventors who develop a product or process that has been adopted for use or has a high probability of being adopted. A separate prize is also available to student inventors.
Since 2010, IPVision has provided the Lemelson-MIT Prize Committee with patent analysis reports on each of the semi-finalist and finalist nominees for the Lemelson-MIT Prize. Given the high value found in inventive activity and the disclosures and innovation incented by the patent system, IPVision is authorized to release the report on Cody Friesen's patents to the public.
Request a full copy of IPVision's report on Cody Friesen now.