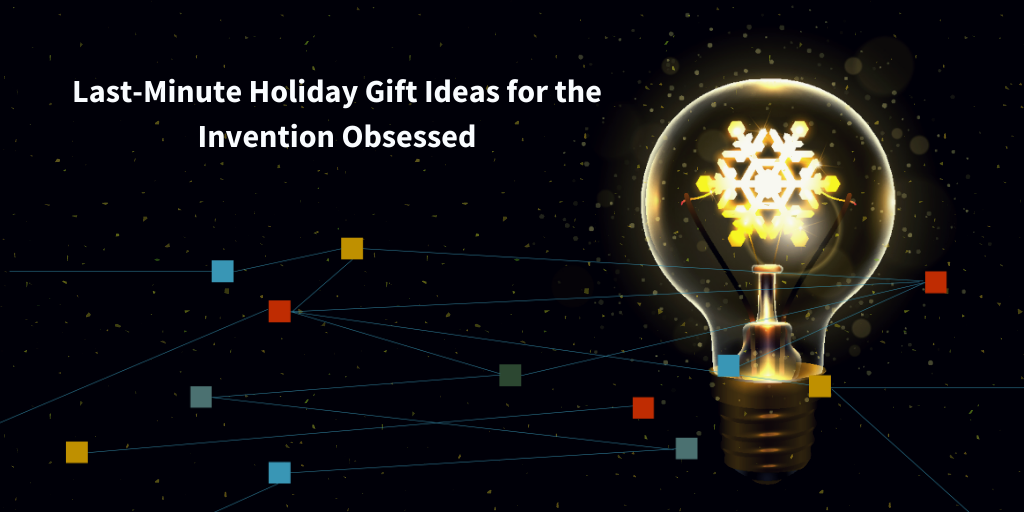 You know who he is. He'll talk your ear off about his latest invention idea. You can't get a word in edgewise, but that's fine. Everyone likes to talk about their passion. Plus, you know exactly what to get him when the holidays roll around. Or do you?
For that guy and anyone else who loves to talk about, study, and even create their own inventions, there's still a way make their Christmas merry and bright. Check out these ideas for gifts that the most inventive people in your life might appreciate.
For Techies
With everyone staying home, some working from home, some schooling at home, and some playing at home, you've probably noticed some dead zones in the house. Help keep your patent lover online by boosting the WiFi.
Here's an added gift – an IPVision Patent Map showing the 198 U.S. Patent properties of Google with the word "wifi" in the Title, Abstract or Claims:
Click map for interactive version
Why go to sleep with a tiny little light, when you could be lulled to sleep as well. This special night light is also a Bluetooth speaker. So, set up a sleepy time playlist and a favorite color before your date with the sandman.
For Trend Followers
One of the coolest trends has been color-changing lights. Maybe your patent loving friend needs inspiration. Maybe that inspiration will hit in a different colored room. Set it up with Bluetooth and let Alexa do the rest.
This technology was developed by Color Kinetics which Philips acquired in 2017 for $794 million. Color Kinetics had a portfolio of 46 U.S. patents which as of the end of 2020 have been cited by 3,873 other U.S. patents a total of 17,737 times.
Click map for interactive version
Instagrammers will love this monocular that attaches to any smartphone or camera for crystal-clear, long-distance photos. Wildlife, stars…that celebrity across the room—everything will be sharp and easily identified when they use the monocular attachment for their photos. Bragging rights, straight ahead!
For Your Medical Research Friends
If anyone needs to keep germs off their phone, it's your friends who are working in the medical field. As they design the next big vaccine (you know which one), they absolutely need to stay germ free. At least now their phone can be.
And while your researching friend is traveling, the only thought on their mind is likely to be, "How many germs are on this?" They can breathe a sigh of relief and answer, "Zero" with this sanitizing wand.
Cool Gifts No Matter What Their Thing
What do you get for someone who already has everything? A coffee mug. That's why we all have a million of them in our cabinet. But any fan of IP can appreciate a "smart" mug. It will be one they will actually be excited to use.
You may have noticed that the world is trying to be more eco-friendly. One way many restaurants are doing this is by eliminating the plastic straws. If you want to sip your way to peace with nature, you'll need your own reusable straws.
Your loved one will know you've been paying attention. Or even if you haven't heard a word they said, at least they'll know you care.