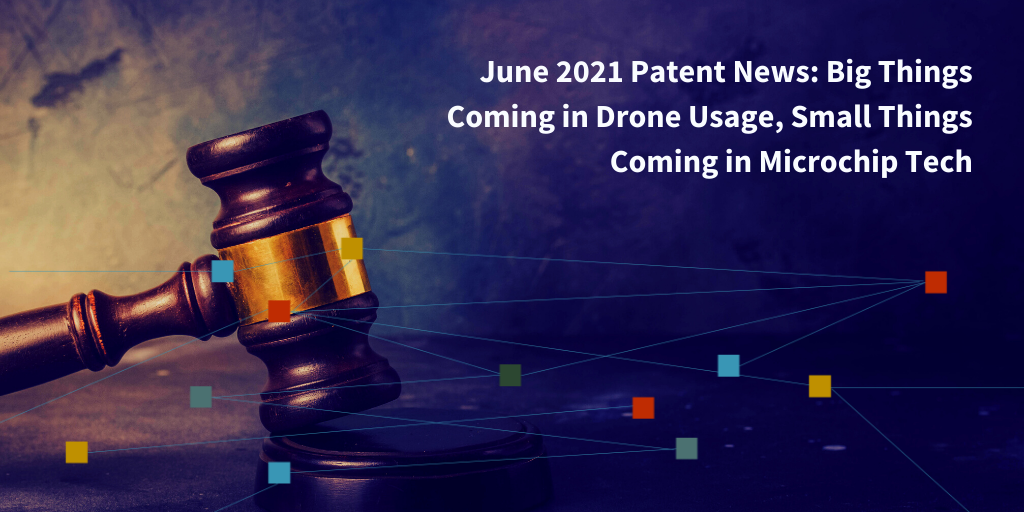 Bigger isn't always better, as all jewelry lovers know. As a matter of fact, sometimes, as in the world of data storage, smaller can open up all kinds of possibilities. However, big steps are being made in other areas as well this month.
2-Nanometer Chip from IBM Could Be the Next Big (or Small?) Thing
Remember when the newest technology could fit on the head of a pin? This was a huge step up (or down?) from the first IBM computers that filled an entire room. But the question of precision always seemed to overshadow size. IBM has now taken a bigger (or smaller?) step in the world of microchips by creating a 2 nanometer chip that guarantees 45% higher performance. Why such a big deal about such a small piece? A smaller, more efficient chip will extend battery life and reduce energy consumption. IBM assures the world this could start a (small) tech revolution.
Underwater Drone to Start Exploration in Italy
It's time to break down your idea of a drone that flies. The next wave of environmental exploration takes place underwater, and yes, it involves swimming drones. Italian professor, Gerardo Pappone, developed an underwater drone called the OR2 that uses georeferencing of 3-D projections to analyze the seabed in the Sea of Naples. Use of this data will help researchers to study Roman areas from 22-24 centuries ago that have not been previously studied. The OR2 is able to dive to a depth of 10-15 meters, but advancement in underwater drones could eventually lead to studying even greater depths.
Prior to 2015 there were only 17 U.S. patent applications filed with the terms "underwater" and "drone" in the Title, Abstract or Claims. Since then there has been much more activity (48 filings) as shown in this IPVision Patent Citation Interconnection Map.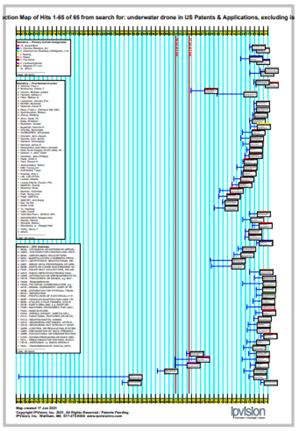 The holders of these 48 patent properties are: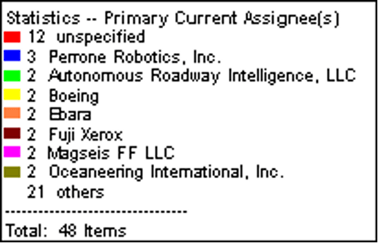 Patent Trolls Out of Luck in Germany
Internet trolls are annoying. Patent trolls are annoying and expensive. Patent trolls are "non-practicing entities" who sue companies for alleged patent infringement. Although these trolls can be found around the world, many have sued in Germany because specialized German patent courts work notoriously fast and it was possible to obtain an injunction against product sales pending the outcome of the litigation. Germany just put its foot down. Newly enacted legislation in that country will require courts to decide whether an injunction on sales would cause "undue hardship" to the alleged infringer or any third party. If so, the alleged infringer can continue to sell products but would be liable if it is finally determined that the product infringed.
Xiaomi Patents Give a Hint About Next Smartphone
Chinese tech giant, Xiaomi, just filed for three new smartphone design patents. However, the new designs aren't exactly breaking down schemas. Using the Samsung Galaxy S21 as a baseline, Xiaomi's model uses a similar camera series that protrudes from the top and encases four rear sensors. The other two designs also play on the updated camera elements with the possibility of a periscoping flash and/or additional snappers and sensors. At this time, it's unclear which design – or combination of designs – Xiaomi will be moving toward in their next phone.
Xiaomi has 185 obtained U.S. patents or published U.S. patent applications in the past 10 years that contain the word "camera" in the Title, Abstract or Claims. This is an IPVision Forward Landscape Patent Map showing these patent properties and the 100 U.S. patents that cite them.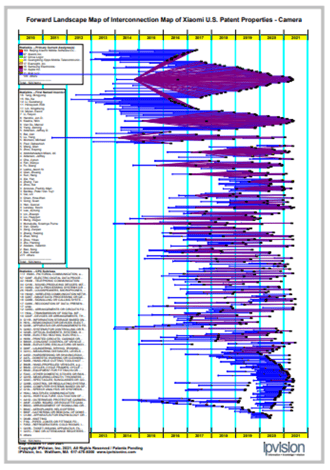 Not every new patent is something that fits on the head of pin or travels where no drone has gone before. Whatever your IP is, you have recognized a need for it in the world. Let IP Vision help guide you through the next steps to bring it to light.