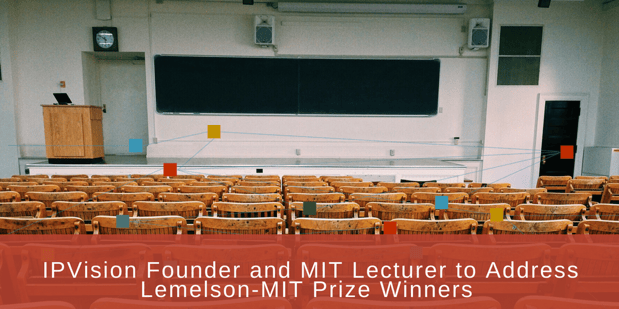 On Thursday, June 12, IPVision co-founder and president Joseph Hadzima will address the 2017 Lemelson-MIT Student Prize winners for innovation. The winners were announced in April of this year and include some of the brightest minds in various fields of study and invention.
Hadzima, who currently serves as a Senior Lecturer at MIT's Sloan School of Management, plans to speak about the development of intellectual property and how managing innovation can protect inventors and drive further innovation.
Meet Some Winners
The entire list of winners, who received a combined $115,000 in prizes, can be found on the Lemelson-MIT website. Some of the highlights of the awards include a portable, real-time text-to-Braille converter called Tactile. The device was developed by Chandani Doshi, Grace Li, Jessica Shi, Chen Wang, Charlene Xia, and Tania Yu, all students at MIT.
Maria Filsinger Interrante, Zachary Rosenthal, and Christian Chloe of Stanford University also claimed a prize for their novel proteins to fight superbug bacterial infections. Also in the "Cure It!" category, Lisa Tostanoski from the University of Maryland created developed innovative biomaterials-based strategies to combat autoimmune disease.
Several others were awarded prizes in the "Eat It!", "Use It!", and "Drive It!" categories. Be sure to learn about them all, because we'll certainly meet them all again someday.
Mr. Hadzima's Address
During his remarks with the winners tomorrow, Hadzima will cover several different topics, with the ultimate goal of instructing these innovators on how to protect their innovations and continue to grow.
His speech will cover using their intellectual property to raise capital based on their new reputation for success. He will also cover IP ownership and overcoming competition. The hope, of course, is that these prize winners will go on to found or serve innovative companies that continue developing products and services that will change and shape the world we live in.
In order to build upon their success, these winners will need to understand the legalities of patents, trademarks, and copyrights. Protecting their innovation should come first and foremost so that they will always receive the credit they deserve for their inventions.
Key Takeaways for Winners
During Mr. Hadzima's address tomorrow, winners will be granted access to a vast array of information regarding intellectual property protections. When leaving the auditorium, they will understand what can be patented, how to obtain those patents, when the right time to file is, and how expensive obtaining a patent can be.
In addition to the basic information, Mr. Hadzima also plans to dig deeper and show these winners how they can use patent information to continue innovating, driving their ideas further, faster, and without fear of infringement. This is the type of education that keeps technology moving, creating a better world for everyone.
As a contribution to the innovation process, IPVision will be providing these winners with free access to IPVision's See-the-Forest.com patent analytics platform where the winners can apply the lessons learned from Mr. Hadzima's presentation.