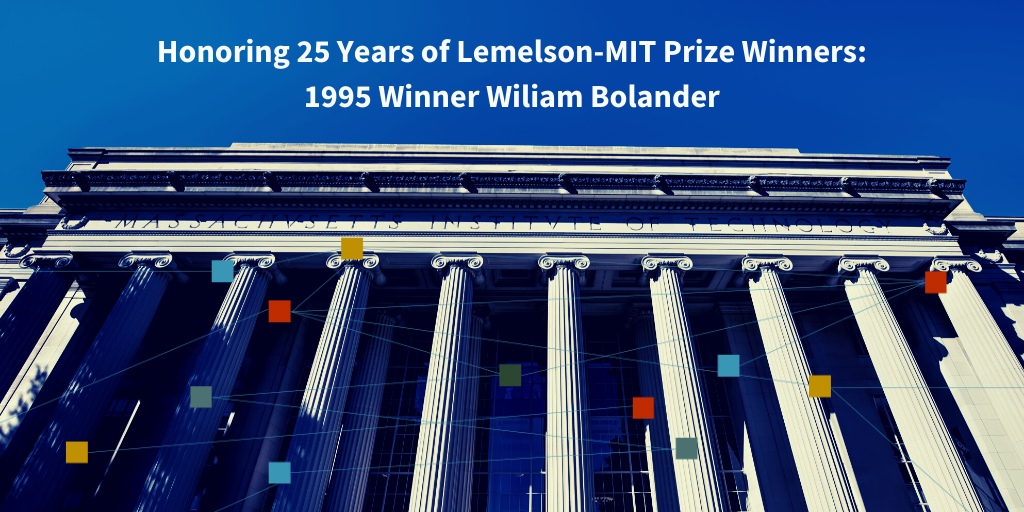 In continuing our celebration of 25 years of innovation with Lemelson-MIT prizewinners, we'll share profiles and innovation impact of several winners through the years. It seems fitting that our first profile should be the first winner, William Bolander who took the top prize in 1995.
About William Bolander
Bolander developed mathematical models for automotive computers. As a child growing up in Flint, MI, William helped his father fix old cars. He later joined the General Motors team, where he helped improve passenger safety and automotive performance, most notably through his limp-home technology and a traction control system.
As a developer of logical and mathematical models for computers responsible for fuel injection, ignition timing, and transmission operations, Bolander has been instrumental in keeping the American automotive industry on the cutting edge. He manipulated computerized engine and transmission controls to develop a low-cost traction control system for Saturn cars. He also later incorporated his college thesis design for limp-home technology into the Cadillac Northstar. This design reduced the number of cylinders running at any one time to minimize engine damage when coolant is lost.
Bolander's innovations also include several diagnostic and engine control sensor systems, and a coast-sync-coast downshift control method for clutch-to-clutch transmission shifting.
Bolander's Innovation Impact
As of the end of 1995 the US Patent Portfolio of Bolander consisted of 14 US patents and no published US patents.
Bolander did not obtain any additional US patents following the award of the Lemelson-MIT Prize to him.
To get a sense of how "crowded" the technology area is around the Bolander patent portfolio, we look at the direct patent citation landscape, or the patents that the patents in the portfolio cite as prior art (Backward Citations) and the patents that cite patents in the portfolio (Forward Citations):
There are 243 other US patent properties ("Forward Citation Patents" or "FCs") that cite the US patent properties in the Bolander Portfolio. These FC patents cite the Bolander Portfolio 247 times. These Forward Citation patents are owned of record by 72 organizations.
Top Ten Forward Citation Patent Assignees
of the Bolander Portfolio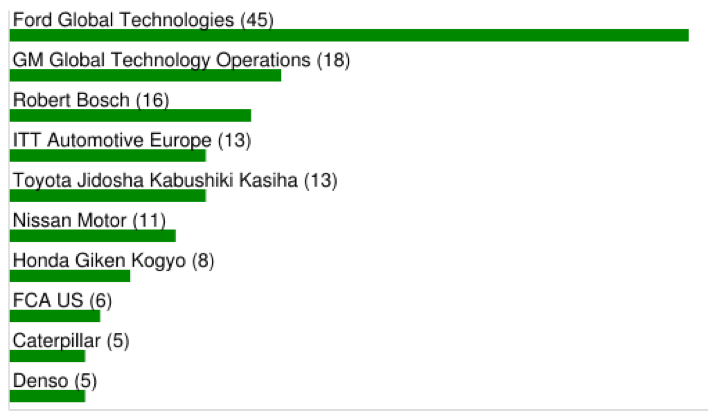 We produced two "Forward Citation Landscape Maps" for the Bolander Patent Properties.
Forward Patent Citation Landscape Maps™ of Bolander

U.S. Patent Properties

As of 1995 - The Year Bolander Won

As of 2019

View Live IPVision Map™ ►Link to Map

View Live IPVision Map™ ►Link to Map
IPVision is proud to be part of a tradition of innovation with the MIT-Lemelson Prize and to share the impact these winners have had on science, the economy, and furthering life-changing inventions.