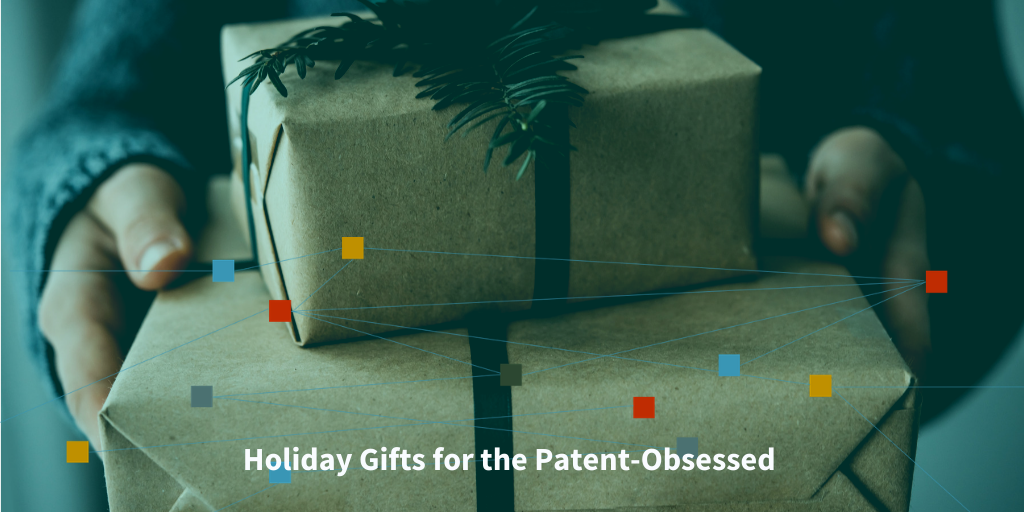 Do you know someone obsessed with patents, intellectual property, and innovation? Maybe you have a patent lawyer in your life, or maybe someone who's invented a few things and holds their own patents. Maybe your aunt or uncle just loves to know how things work, and how we got from the caveman's wheel to Elon Musk's Tesla. Whatever their reasons for loving the patent process, we have the perfect holiday gifts for them!
For the Home Design and Patent Lover
These Christmas patent prints perfect for a rustic décor, but they are quite the interesting study. A selection of Christmas-related patents are drawn pen-and-ink style in a choice of several different backgrounds (ivory, parchment, or chalkboard). Several sizes are offered, from 8 x 10 to poster size (for those who may have trouble taking in all the details). Note, that the prints are sold without frames, so you can help your patent-loving friend by adding the right eye-catching embellishment for these three prints.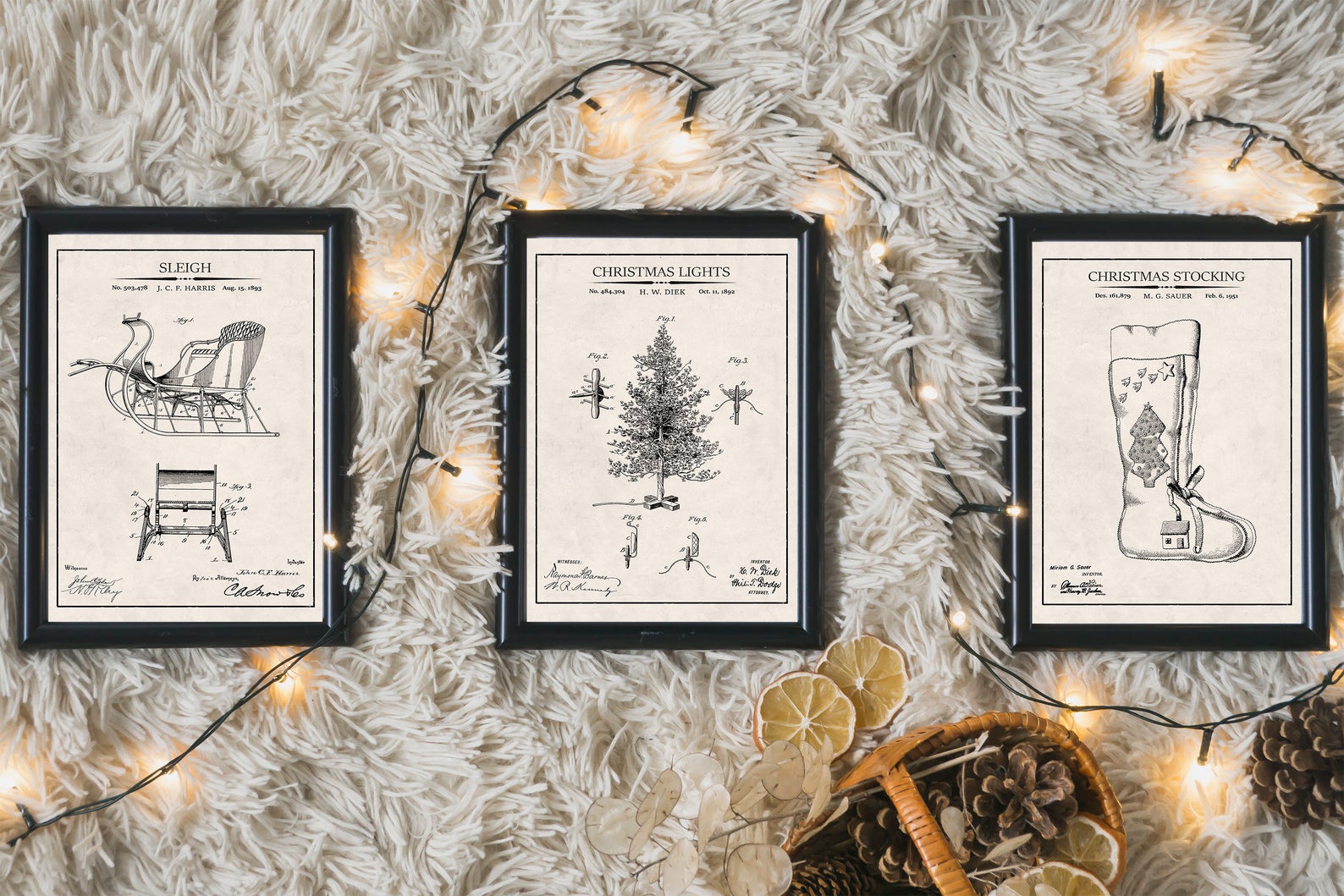 For those who'd prefer to keep their love for innovation on display all year long, these Retro Patent posters should fit the bill. With several designs covering everything from dolls to the Blackberry, you'll find something perfect for the one you love. Again, these don't come with frames, so you may want to find the perfect display to go with the poster before placing it under the tree.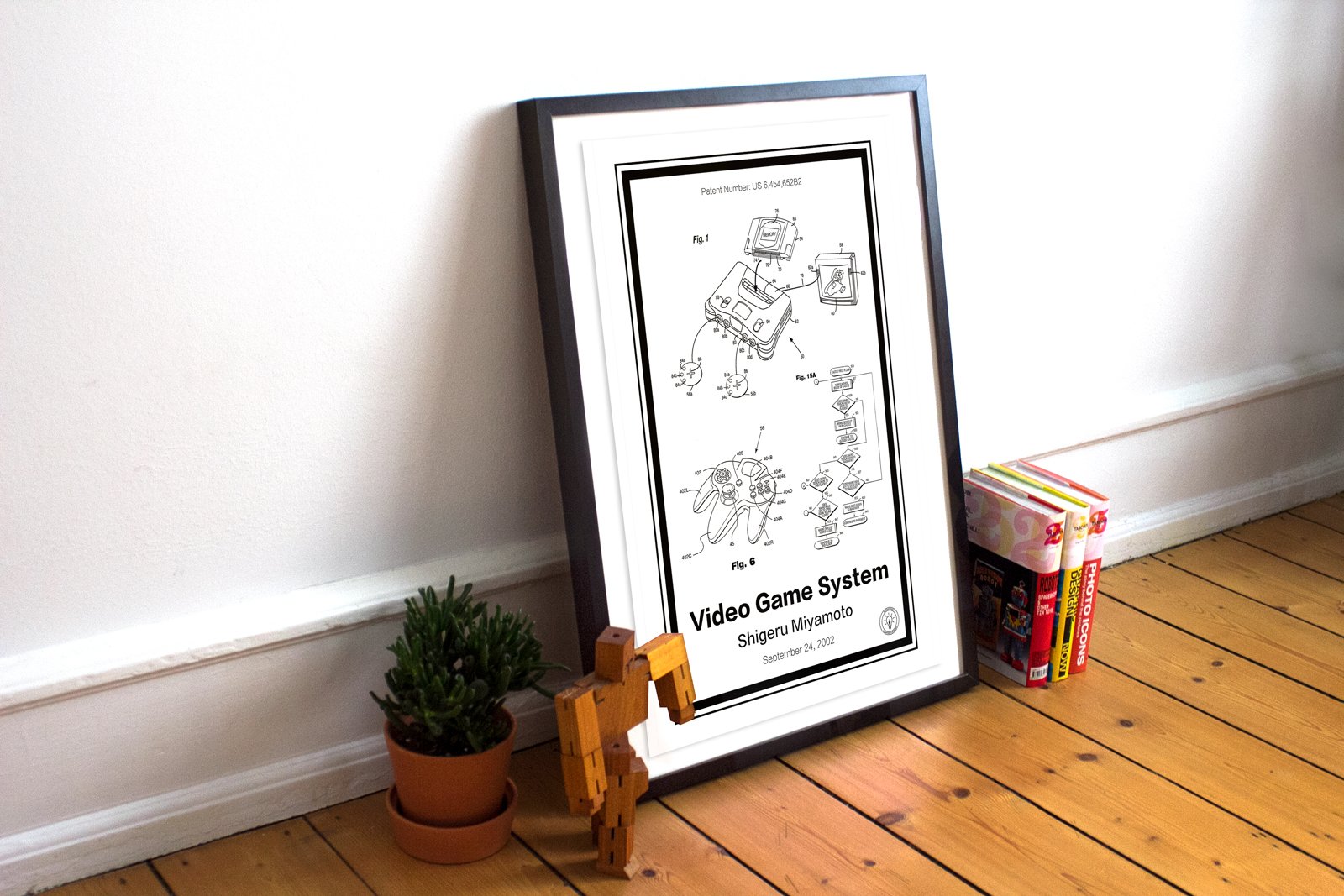 For the Fashion and Patent Lover
Does the patent-lover in your life also love graphic tees? Then check out this patent-printed tee shirt. With a choice from 20 different colors, 6 different styles, and sizes ranging from small to 5XL, anyone can make a statement about her love for all things patent related with this print of an electric generator patent. Friends will have a hard time not making a comment about the interesting design and intricate details of the patent.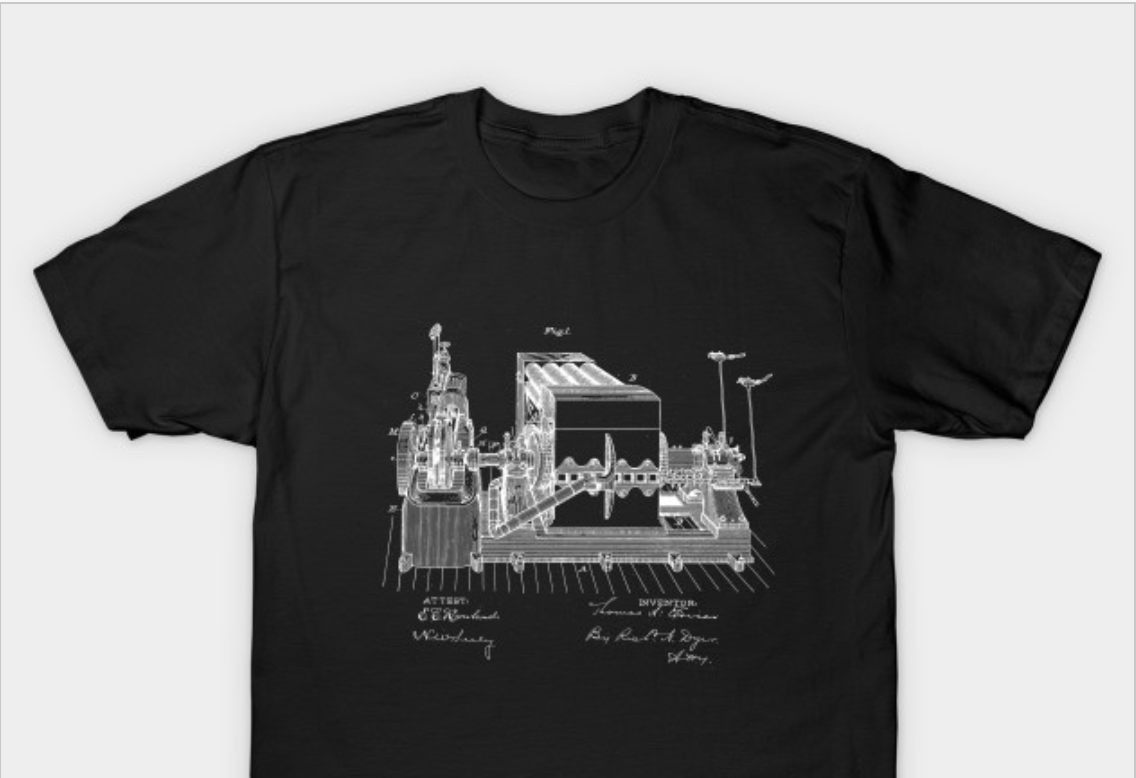 For the Coffee and Patent Lover
Who doesn't love coffee? Wouldn't the patent obsessed person in your life thrill to pour their cup o' joe into this super cute ceramic mug? The mug creator makes several different designs, so if the patent design for a military vehicle isn't the exact note you're looking for, you could consider the space shuttle or even the crank shaft designs.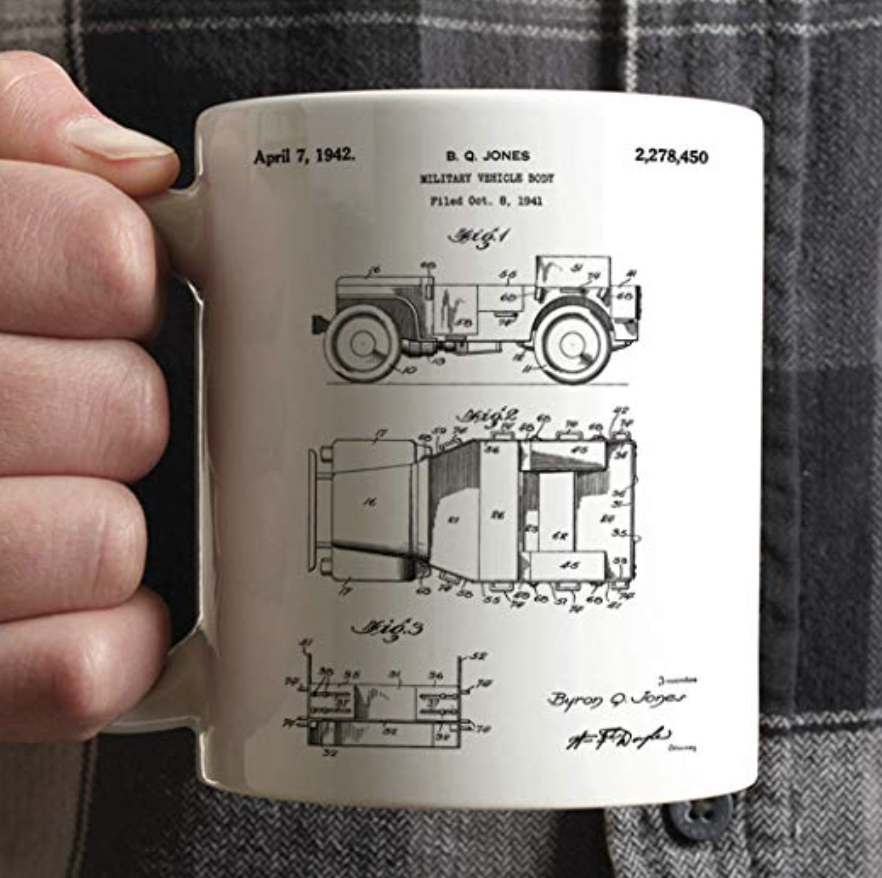 If your coffee-loving, patent-obsessed friend needs to take their coffee on the go, we have you covered there, too. This travel mug emblazoned with the patent image for the Fender electric guitar should help them get moving.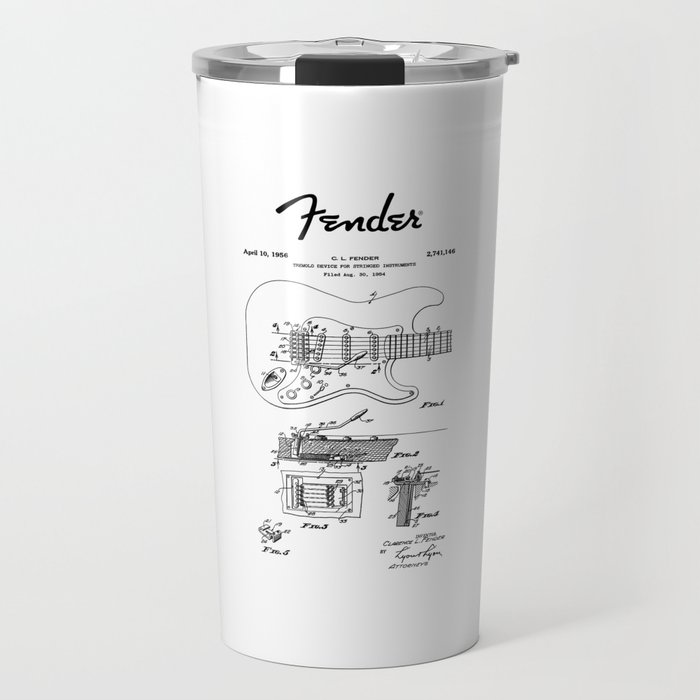 For the Sleep and Patent Lover
T-shirts, coffee mugs, and posters might seem a little too obvious for some. What about something really unique, like a patent-pictured pillow? This absolutely adorable design features Edison's light bulb, for a true touch of history.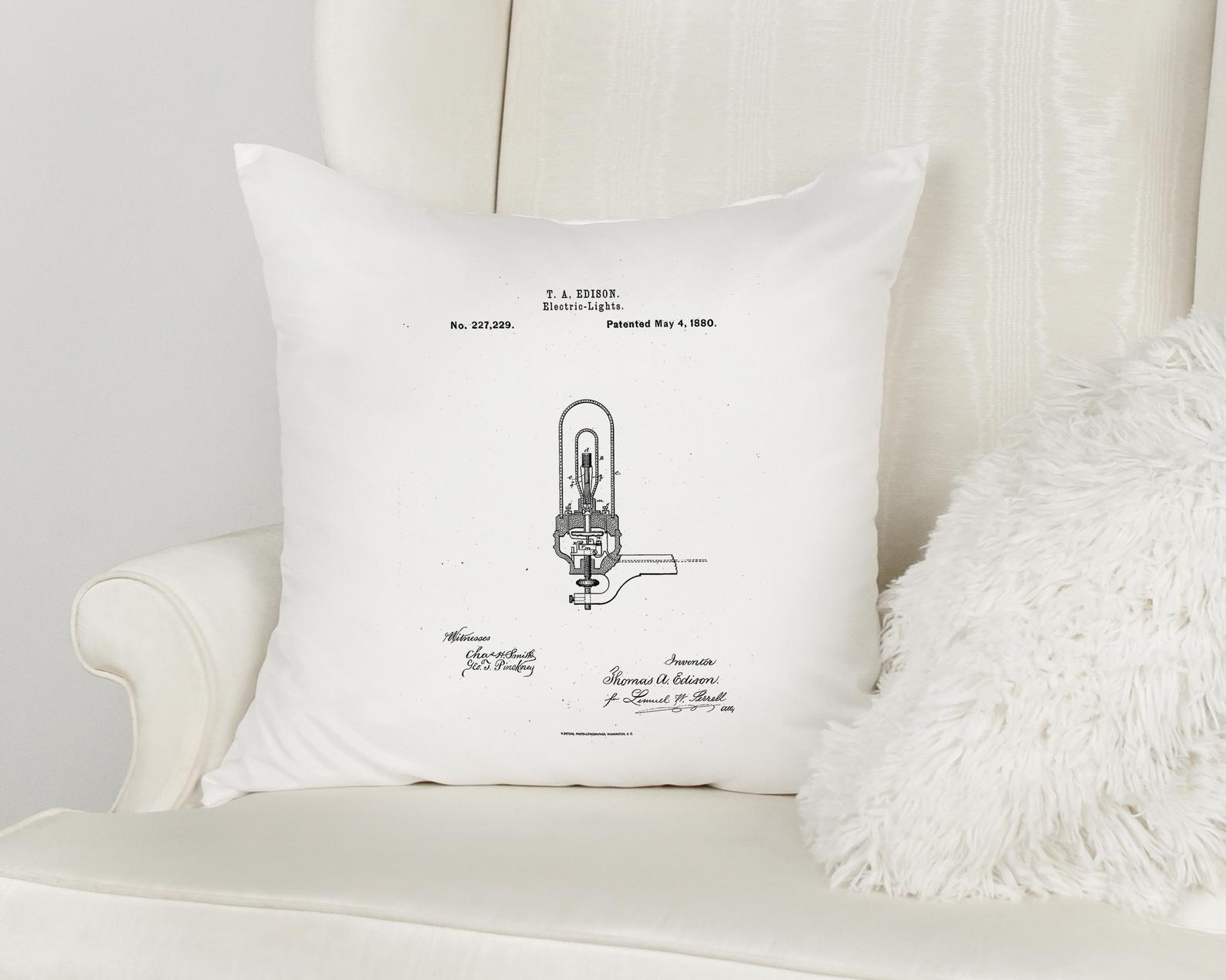 For something even more obscure, this black pillow features chalk drawings of the Hollerith Machine. If you're unsure of what the Hollerith Machine is, reach out and we'll pull together a patent map for you.
For the Book and Patent Lover
There's a book out there for everyone. Fortunately for patent lovers, there are dozens of books. For the person who wants to understand more about the patent system, there's Navigating the Patent System. For someone who just loves inventions and wants to learn more about how technology continues to evolve, there's Inventions: A Visual Encyclopedia. Maybe the person you love loves learning about the Granddaddy of Innovation, Leonardo Da Vinci. Whoever they are, whatever they love, there's a book for them.
For the True Innovator
Maybe you know someone who has patented one or more inventions, innovations, or designs. Would you love to show them a visual representation of the impact their patents have had on innovation? Register at our free See-the-Forest website, where you can look up the patent in question, explore the prior art cited, and see how many later patents cited your loved one's innovation. Here is the landscape patent map for U.S. 5,205,473 Recyclable corrugated beverage container and holder from Starbucks. It makes a great companion gift with either the ceramic coffee mug or the travel coffee mentioned above.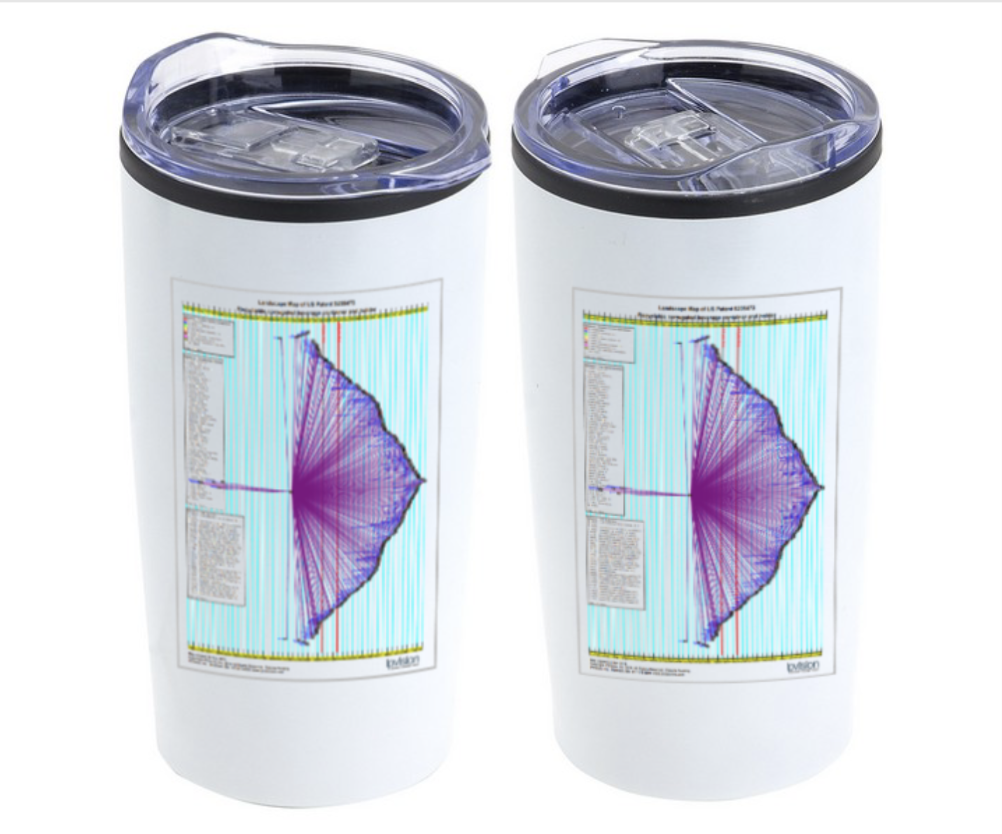 Once you have a patent map you're happy with, the PDF is easy to print. You can also download the file and take to a printer for an enlarged version—their very own patent map poster to hang in their study, living room, or maybe even the powder room. Or create any of the above gifts with the map, like travel mugs, pillows, t-shirts, and more.
Wishing you and yours a very merry holiday season, however you choose to celebrate. And if we can be of any help—especially with See-the-Forest —don't hesitate to reach out!