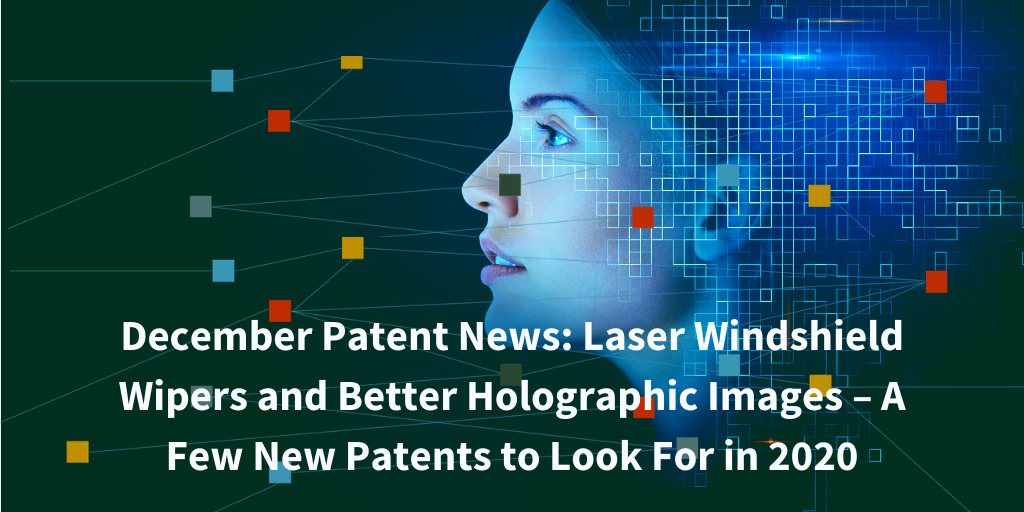 With the holidays upon us, what is it most IP owners are wishing for? To be top in their industry? To help encourage progression within the industry? For some, it's nothing more than getting their patent accepted. Of course, there are ways around that, so keep reading.
According to WIPO Report, IP Has Been Becoming
Collaborative and International
On November 12, the WPO (World Intellectual Property Organization) published their latest report, concluding that patents are being issued more globally than beyond the United States, Western Europe, and Japan. The far eastern countries of China, Singapore, and Korea, as well as Israel, and India have begun to climb as much to as much as 50% of the scientific publishing realms over the past 20 years. Another important conclusion from the report is that collaboration is becoming more the norm than the exception, with teams of scientists (especially internationally connected) accounting for the majority of both patents and scientific publishing.
Radiant's Patent on More Immersive Capture of Holographic Images Should Advance Entertainment Industry
Holographic videos are advancing in development, becoming that much closer to everyday entertainment. Radiant Images (a division of Hawkeye Systems) has received a patent for immersive capture in holographic imaging. Such a development will be a boost to such industries as virtual reality, augmented reality, and artificial intelligence. Based on the extremely accurate positioning of cameras in the light field, this technology will help to create more immersive and realistic images that should enhance the viewer's experience. This patent, along with several others from Radiant, should speed up the progress of this end of the entertainment industry. Radiant Images now has 2 U.S. Patents, which are shown in this IPVision Patent Landscape Map: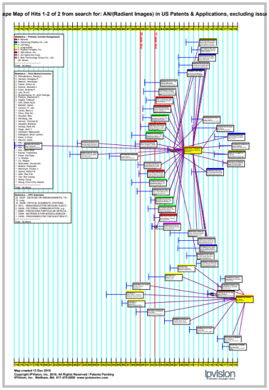 To see what other companies are in the patent citation space around the Radiant Image patents we created an IPVision Forward Cousin Landscape Map– i.e. a map showing Radiant, the patents that cite Radiant, and the patents that those patents also cite. (Remember: you can click on map images for the full version on our See the Forest site.)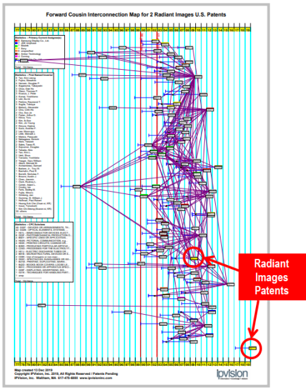 The companies in the Forward Cousin Landscape include: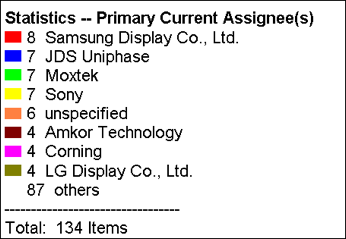 Tesla wants to replace windscreen wipers with lasers
Leave it to Tesla to drive the automotive industry even further into the future. The latest reports have shown that the car company famous for cleaning the environment with their electric cars is now filing for a patent on laser windshield wipers. Their aim is to continue to make efficiency their trademark. The new wipers would be able to reach the entire windshield and reduce time waiting for the glass to dry. Because, as with its other patents, Tesla has this new patent open, it is possible to see other manufacturers develop similar techniques in their glass cleaning processes.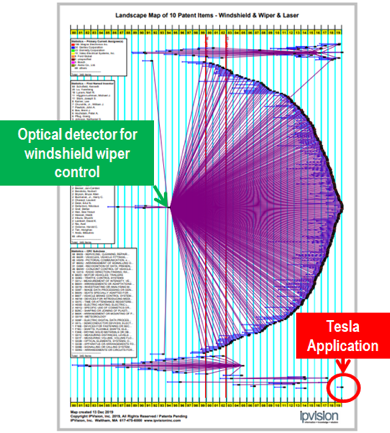 As an interesting note, many of the patents on the map are from Magna Electronics.
Why Most Patents Are Rejected
Sadly, the most common reason for a patent application to be rejected is not because the idea has already been licensed, or even because the idea is not necessary to the world. Of the 30,000 annual applications that are submitted, most that are passed on are rejected under Section 112 – Non-enablement. In other words, the design of the patent was not complete enough, or not drawn well enough for the registered practitioner to properly create the invention. Also, the claim could contain inconsistencies or be too ambiguous to create from the instructions submitted (all still falling under Section 112.) Bottom line? Try it out before you submit it!
Having trouble with your own IP? Or maybe you need advice on your next (or even your first!) step. Get in touch with IPVision today to help you through.