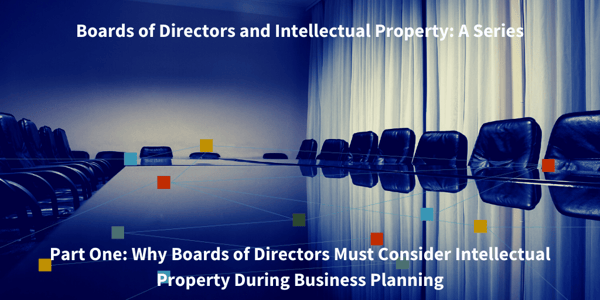 Intangible assets are increasingly important to business valuation and success, with data showing that intangible assets represent 87% of the market value of the S&P 500. Now, the phrase "intangible assets" can apply to a few particular areas, including the brand reputation of the company in question. More relevant to the interests of IPVision, the phrase "intangible assets" also applies to a company's intellectual property, and in particular patents.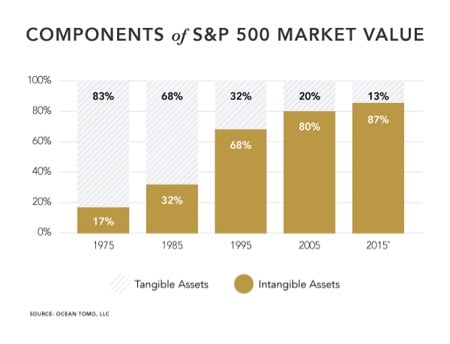 As such, boards of directors probably have a firm grasp on the intellectual property their respective companies hold, right?
The truth is that, regardless of how much sense it would make to remain involved in the intellectual property their companies hold, many boards of directors failed to consider the importance of their intangible assets until very recently. In fact, for several years, some boards considered intellectual property irrelevant to business proceedings.
There are many reasons for this, but the stark reality is that, although intellectual property represents an increasing percentage of the value of companies, almost no business schools teach anything about intellectual property as a subject for management. It is not surprising then that managers and their boards have deferred to the lawyers when it comes to intellectual property. And, surprise! Do any law schools teach lawyers anything about management? You see the problem.
Fortunately, IP strategy is finding recognition as a crucial part of business performance and longevity—as well as valuation and job growth. Regarding job growth, it's estimated that IP reliant industries are responsible for at least 40 million American jobs.
Because many boards of directors still are unsure how to handle intellectual property, IPVision focuses on the many ways that boards can become more involved, starting with the value IP adds to the company and the questions boards should be asking of their senior management teams. We give specific attention to the innovation and commercialization side of intellectual property rather than the legal aspects, because innovation and commercialization are perspectives that boards of directors fully understand.
Responsibility to Shareholders
Perhaps the biggest reason boards of directors should give—and increasingly are giving—attention to intellectual property is their fiduciary responsibility to protect shareholders' assets to ensure they receive returns on their investments. Only recently have they realized that protecting shareholders' assets involves intellectual property, preferring in the past to adopt the "nose barely in, fingers definitely out" policy.
The phrase "Nose in, fingers out" refers to the responsibility of a board to stick its nose into the company's governance matters but keep its fingers off the day-to-day operations. The problem was that this dissuaded them from asking the right questions about the company's intangible assets, such as intellectual property, and how those assets contributed to shareholders' returns on investments.
Questions Boards Should Ask
Now that boards of directors are waking up to the reality that intellectual property as an important and lucrative part of company management and corporate strategy, they're searching for the right questions to ask.
So, what do they need to know?
What kind of intangible assets does the company have?
How many/much of these intangible assets do they own?
Is there inventory of intangible assets?
Who is protecting these intangible assets?
How are the intangible assets managed?
Are these assets adding value to the company?

Where, how and how much?
How much is the company spending to maintain these assets?
What efforts are made to monetize these assets?
How do the company's assets compare to competitors' assets?
As mentioned earlier, not all intangible assets are intellectual property. And not all intellectual property will be in the form of patents. Of course, IPVision is specifically focused on the patents, and that's what the remaining blogs in this series will cover.
In our next blog, we'll discuss measurement of IP assets and how they can be managed, from the perspective of boards of directors. We'll also eventually discuss the spend of research and development to obtain new patents, as well as the acquisition of patents through purchasing. Finally, we'll talk about the monetization possibilities for intellectual property, which brings us right back to protecting the shareholders' investments.