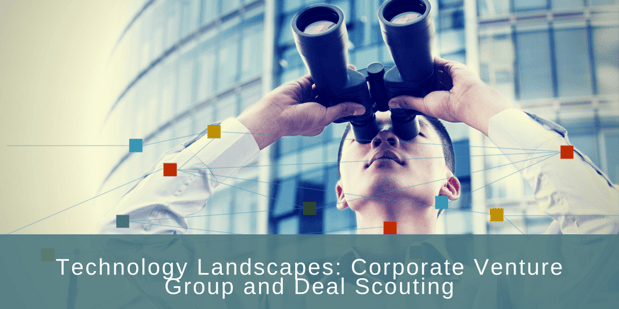 This is the fourth in a series of articles about technology landscapes, or patent landscapes. In the first post "Why I Hate the Phrase 'Technology Landscape'," we explain that the phrase "technology landscape" means different things to different people in different contexts. In the second article "Technology Landscapes and Patent Monetization" we discuss how a technology landscape is only the starting point towards making business decisions regarding patent monetization (making money on your patents). The third article investigated the use of a technology landscape to support a corporate growth strategy for an emerging company.
This article explains how a corporate venture group used an IPVision industry study to gain valuable business intelligence and scout for investment opportunities.
Case: Corporate Venture Group: Deal Scouting
The U.S.-based corporate venture group of a multinational corporation ("MegaFirm") had made an acquisition—and they wanted to understand their competitors' patent positions within the area.
As MegaFirm moved forward, their goal was to identify potential acquisition targets and understand the extent of "white space" within certain areas. Looking for answers, they contracted a major strategy consulting firm to produce a technology landscape.
The cost of the project was extensive—in the $200,000+ range—and despite the fact that it was handled by the aforementioned major consulting firm, the landscape the company produced for MegaFirm didn't provide the answers that management was looking for.
When MegaFirm contacted IPVision, they were considering additional traditional vendors, primarily offshore search and law firms—and they needed help.
Problems with Previously Tried Approaches
As they moved forward in their plans, MegaFirm faced the fundamental "price versus quality" problem that buyers of any product or service face.
MegaFirm had spent $200,000+ with the major consulting firm, which got their firm's logo on the report, but what else did they actually receive for their money? In this case, choosing the higher-priced option didn't seem to provide a better service or more impressive results.
On the other hand, placing their faith in a low-cost, offshore option could potentially put the company's health in jeopardy.
For many corporate venture groups like MegaFirm, the price-versus-quality conundrum is only the tip of the iceberg.
Having looked at many high-price and low-price deliverables in this arena, there are some common "below the surface" similarities in the processes and results most consulting firms produce:
They invest in a software tool (oftentimes, it's the same tool that other consulting firms use)
They create a consulting view—generally technical or management-centered—that is not actionable
They don't provide a client portal (meaning there's no access to underlying data)
They fail to provide clients with training and expertise in integrating their new information into actual business processes.
What Does Corporate Venture Capital Do?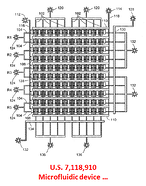 Let's take a step back and think about the business issues faced by the corporate venture group MegaFirm (and other groups like them).
Depending on different factors (such as industry environment and corporate culture), the structure and operation of corporate venture capital groups vary from one to the next. One thing they all have in common, however, is their main mission: to bridge the widening innovation gap.
This mission is not due wholly to the accelerating pace of innovation in the modern world or the complex pace of technology—it is due (perhaps mostly) to large companies' decisions to outsource the initial stages of the innovation pipeline.
Outsourcing causes a number of things to happen. First, it reduces the amount of money and effort expended on large companies' internal research. It also causes them to depend on the outside world (such as research universities and startups) to incubate emerging technologies.
At the same time, new technology is facilitating the "democratization" of invention, which allows entrepreneurs and researchers to develop new things in a global/distributed ecosystem. This puts great pressure on corporations to identify, evaluate and act on new developments all the time. In the old world, those new developments resided in their own labs.
So how do the traditional technology landscape products/services (such as the ones sought out by MegaFirm in their $200,000+ consulting firm contract) help corporate venture groups bridge the innovation gap?
Basically, they don't.
This is because they don't enable the continuous discovery or monitoring of innovation—and they certainly don't provide a way to transfer that innovation to a corporation's business units. They fail at these tasks because of the reasons described above: they are slow, costly and static.
These are the frustrations that the corporate venture group MegaFirm sought to address in their work with IPVision.
An Improved Process = Improved Outcome

Initially, IPVision worked with MegaFirm to design a data- and metric-driven process for identifying relevant innovations of interest to the company.
In contrast to the static charts showing patent filing dates, (company patent counts and the like) that MegaFirm had previously received, the patent analytics and visualizations produced by IPVision facilitated productive discussions between MegaFirm and the management team of its business units.
The goal was to achieve a mutual understanding of the innovation trends in the area of interest, through investigating the patent and research relationships among companies, inventors and universities.
This high level framework was supported by the extensive information produced by the secure, web-based IPVision Advantage™ platform.
This initial technology landscape was completed and delivered in one month—but the collaboration between MegaFirm and IPVision didn't stop there. One of the key results of the initial phase of the collaboration was the unity of MegaFirm's different departments under a shared business perspective. This alignment helped shape the outlook in tracking developments and innovation information to its business units.
IPVision's data- and metric-driven algorithms enabled rapid and cost effective updating of MegaFirm's technology landscape information – every 3 months in the rapidly developing initial area of interest.
Next Steps
The corporate venture group MegaFirm has reported that the technology landscape work in the first area of interest has kindled a broader discussion around corporate strategy.
The process developed in the first technological area of interest is currently being implemented by MegaFirm for other technology areas.
The IPVision-enabled process resulted in faster results, lower cost and better outcomes than the corporate venture group previously experienced with a high-end consulting firm.