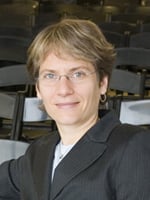 The Lemelson-MIT Awards Committee today announced that Carolyn Bertozzi of the UC-Berkeley Department of Chemistry is the 2010 Winner of the $500,000 Lemelson-MIT Prize.
According to The Lemelson-MIT Program the Prize "recognizes individuals who translate their ideas into inventions and innovations that improve the world in which we live....Dubbed the "Oscar for Inventors," the Lemelson-MIT Prize is awarded to outstanding mid-career inventors, who have developed a patented product or process of significant value to society, which has been adopted for practical use, or has a high probability of being adopted."
Professor Bertozzi's group "studies cell surface interactions that contribute to human health and disease with specific projects in the areas of cancer, inflammation and bacterial infection. We use the techniques of organic synthesis, genetics and biochemistry as tools to study and manipulate complex cellular processes."
Patent Landscape Map of Bertozzi patents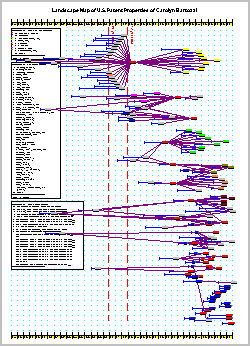 Professor Bertozzi has 32 issued U.S. patents and 17 published pending U.S. patent applications.
This IPVision Patent Map shows the U.S. patents and applications of Carolyn Bertozzi and the patent landscape around them -i.e., the patents cited by the Bertozzi patents and the 46 subsequently issued patents that cite Bertozzi as prior art. Note: Click on Patent Map Image to View an Interactive Patent Landscape Map.
The Bertozzi patents have been cited by 9 patents owned by Toyo Suisan Kaisha, Ltd, a food products company and 8 patents owned by Enzon, a cancer drug company.
IPVision Report Provided to Lemelson-MIT Prize Committee
IPVision provided the Lemelson-MIT Prize Committee with patent analysis reports on each of the semi-finalist and finalist nominees for the 2010 Lemelson-MIT Prize. Obtain a free copy of the IPVision Patent Analysis Report on Carolyn Bertozzi.
Author: Joseph G. Hadzima, Jr. | Senior Lecturer, MIT Sloan School of Management | President of IPVision, Inc.