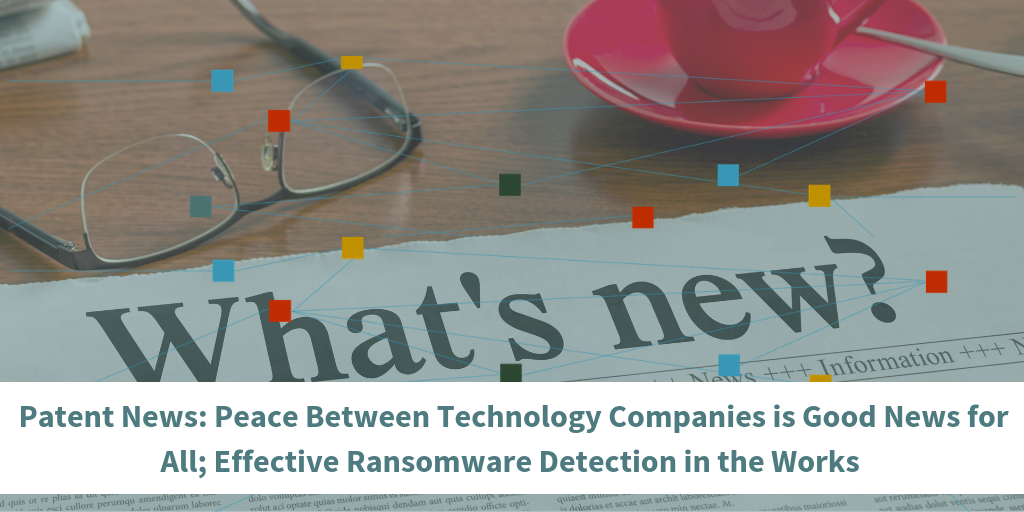 The news of Apple and Qualcomm laying down their swords is the big news in the world of IP, as the technology giant concedes the recognition of Qualcomm's advances. The decision affects more than just those two companies. And more optimism is found in PayPal's patent that could do a great deal to keep their customer's accounts safe.
Patent Litigation Between Apple and Qualcomm Ends with Agreement
After years of legal battles, an agreement between Apple and Qualcomm was finally reached. In addition to the undisclosed amount being paid out by Apple, a licensing agreement was made to cover a span of six years, as well as a multi-year chipset supply agreement. Reaction to this news sent Qualcomm stocks up 15%. Although the two companies have made peace, don't expect too many more deals between them. Speculation shows both Intel and MediaTek in the running to partner with Apple for modem components forthcoming.
Intel Stock Rises as a Result of Apple/Qualcomm Deal
With Apple and Qualcomm ending litigation, one might think Intel would be left out in the cold. Not so. As a result of the news of the peace between Apple and Qualcomm, Intel decided to stop producing cellphone 5G modem service. Strategists say that the 5G market was not the best for Intel to begin with, as it is not a terribly lucrative market for them, and they were also not "up to speed" in production. The announcement of Intel's departure, a day after the Apple/Qualcomm deal, resulted in a 5% increase in Intel's stock value – encouraging the technology giant to focus on more profitable avenues, which we will hopefully be seeing soon.
Patent for PayPal Ransomware Detection Could Work Well
Of any company to be able to detect viruses, perhaps few are more invested than PayPal. The problem is on the way to being solved, however, as a patent was issued on April 16 to the company for a technique used to identify a ransomware infection. Once a certain pattern is noticed by the system, either the encryption will be stopped, or the original will be saved as a back-up to be restored later as needed, if the system identifies the app trying to execute the operations as one not regularly used. The idea seems good, but has yet to be field tested.
This month has brought a lot of positive news for companies with hopes of protecting their intellectual property. Is it time to look for more protection or guidance for yours? Talk to IPVision today to see how we can help.